TOP STORIES
Mediation works
Parkland Fuel Corp. reached a mediated consent agreement (the first of its kind) with the Competition Bureau to remedy concerns raised by its acquisition of Pioneer Energy. Parkland agreed to divest gas stations or exclusive supply agreements in five towns in Ontario and one in Manitoba. ( See article )
Made in Canada? Parka maker Moose Knuckles also reached a mediated agreement to resolve the Bureau's allegations that its "Made in Canada" labels were false or misleading, since the parkas were made in Vietnam, with only finishing touches applied in Winnipeg. Moose Knuckles agreed to clarify that some of its parkas are made with both Canadian and imported components, and to donate $750,000 over five years to charity.
( See article )
A tale of two continents
Google faced scrutiny from competition authorities in Canada, the US and Europe. In Canada, the Bureau concluded that Google imposed terms and conditions on its "AdWords" service to prevent customers from easily transferring information to competitors in order to exclude rival search engines. Google had dropped these restrictions in 2013 to settle similar concerns raised by the Federal Trade Commission in the US, and committed to the Bureau that it would not reintroduce them in Canada for five years.
The Bureau and the FTC also investigated allegations that Google favours its own services on search results pages. Both concluded that this was not anticompetitive and were unwilling to second-guess Google's decisions about product design.
Meanwhile, the European Commission alleged that Google abused Android's dominant position through various tactics designed to ensure that its search engine remains dominant in mobile internet searches. ( See article )
Bureau takes action on mattresses
Hudson's Bay Company misleads consumers through a "high-low" pricing strategy by grossly inflating the regular prices of its mattresses, then advertising deep discounts, the Bureau alleges in an application filed in the Competition Tribunal. This practice violates the Competition Act's "ordinary selling price" provisions because HBC sold almost no mattresses at the regular price, it says. The Bureau adds that HBC advertised "clearance" prices on mattresses that it was re-ordering. ( See article ) Earlier, Amazon.com.ca Inc. agreed to pay a $1 m penalty, plus $100,000 in costs, to settle allegations that its practice of advertising savings from a list price contravened the ordinary selling price and misleading email provisions. Amazon was relying on its suppliers for list prices without validating them. ( See article )
[Top]
---
CRIMINAL
Auto parts: Showa Corporation, a Japanese auto parts maker, agreed to a $13 m fine for rigging bids for electric power steering gears. Showa was the ninth party to plead guilty in this conspiracy, bringing the total fines levied to $70 m. ( See article )
Nishikawa Rubber Co. Ltd., pleaded guilty in the US to rigging bids for body sealing products and was fined US$130 m after the Bureau and the US DOJ's Antitrust Division agreed that Nishikawa should be prosecuted in the US because the conspiracy primarily targeted US consumers. ( See article )
Construction Benvas Inc. pleaded guilty and was fined $100,000 for accepting $25,000 in exchange for not bidding on an infrastructure repair project in Quebec. ( See article )
Toronto's Auditor General reported that she had found "red flags" indicating possible bid rigging in tenders for municipal paving contracts between 2010 and 2015.
Can't rig bids for city hall: A Montreal company, Chalifoux Sani Larentides Inc., was fined $118,000 for participating in a bid rigging scheme to obtain municipal sewer services contracts. So far, five companies and one individual have pleaded guilty to this bid rigging scheme, with fines totaling $268,000. ( See article )
Aquaréhab Eau Potable was fined $160,000 for rigging bids for municipal water services contracts in Quebec. This is the second guilty plea related to this scheme, with fines to date totaling $277,000.
Les Entreprises de ventilation Climasol Inc. and its president pleaded guilty to rigging bids for a private sector ventilation contract. They were fined $130,000 and $10,000, respectively, bringing the total fines related to this scheme to $565,000.
A former director of Microtime, Inc. received a 18 month conditional sentence and was fined $20,000 for rigging bids for the supply of IT services to Library and Archives Canada. In a first, a manager at Library and Archives Canada who knew about this wrongdoing but, did not report it, pleaded guilty to an offence under the Financial Administration Act and received a conditional discharge including 15 months' probation and 100 hours of community service.
[Top]
---
MERGERS
Mobile in Manitoba: BCE's, acquisition of Manitoba Telecom Services, and the subsequent sale of part of MTS' wireless business to TELUS, might raise prices in Manitoba, the Bureau concluded. Bell agreed to sell six retail stores, 24,700 subscribers and 40 MHz of spectrum to rural broadband provider Xplornet to establish a new wireless company.
Unglued: Staples and Office Depot abandoned their proposed merger after the FTC obtained an interim injunction against it. The Bureau had also challenged the merger.
Iron Mountain agreed to sell Recall Holdings' assets in six Canadian cities to Summit Park LLC to preserve competition in the market for records management services. ( See article )
Doctor's Orders: Teva Pharmaceutical Industries Ltd. agreed to divest assets related to two pharmaceutical products in order to complete its acquisition of Allergan plc in Canada. ( See article )
Abbott Laboratories received clearance to acquire its competitor St. Jude Medical from competition authorities in Canada, the US, and the EU, after agreeing to divest certain assets relating to the supply of medical devices used in cardiovascular surgery. ( See article )
Pharmaceutical wholesaler McKesson Corp. agreed to sell pharmacies in 26 markets across Canada in order to preserve retail competition following its acquisition of Rexall Health.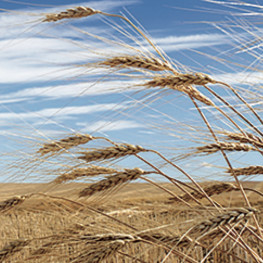 Crop Production Services (Canada) Inc.'s proposed acquisitions of WendlandAg Services Ltd. and Andrukow Group Solutions Inc. were approved after CPS agreed to divest certain agri-product retail outlets and other assets to allay concerns that the merger would lessen competition for the supply of nitrogen-based fertilizers to farmers in Alberta and Saskatchewan.
Rural gas: Quebec petroleum supplier Harnois Groupe pétrolier's acquisition of Distributions pétrolières Therrien Inc.'s gasoline distribution business could lead to tacit price coordination, the Bureau concluded. Harnois agreed to sell off assets in Lac-Mégantic and Coaticook.
Couche-Tard agreed to sell two rural gas stations in order to gain approval to acquire 51 gas stations from Imperial Oil.
No action: some of the transactions in which the Bureau issued no action letters were:
Shaw Communications' acquisition of WIND Mobile.
Lowe's acquisition of RONA.
Cara Operations Limited's acquisition of St-Hubert restaurants.
Modular Space Corp. and Williams Scotsman International Inc.'s merger.
Superior Plus Corp.'s acquisition of Canexus Corp.
Hydro One's acquisition of Great Lakes Power Transmission.
Chemtrade Logistics Income Fund's proposed acquisition of Canexus Corp.
China National Chemical Corp.'s proposed acquisition of Syngenta AG.
The transaction size threshold for pre-merger notifications was raised to $88 million in March 2017.
[Top]
---
REVIEWABLE MATTERS
Still on the market: The Tribunal held that the Toronto Real Estate Board abused its dominant position by restricting its members' ability to display certain MLS® information to the public. This decision is under appeal.
E-books, the sequel: Apple and ebook publishers Hachette, Macmillan, and Simon & Shuster have agreed (again) not to restrict price reductions by ebook retailers or to use "most favoured nation" clauses. The new settlement mirrors a 2014 consent agreement that was quashed by the Tribunal in April 2016 because it did not meet certain formal requirements.
The Bureau commenced an application against a fourth publisher, HarperCollins, that refused to settle. Ebook retailer Kobo, which challenged the 2014 consent agreement, is now seeking judicial review of the Commissioner's decision to enter into the settlement agreement. ( See article )
Airline food: Vancouver Airport Authority's refusal to allow two new entrants access to the airside (a secure perimeter where airline suppliers operate) to provide in-flight meals to airlines constitutes abuse of dominance, the Bureau alleges in an application led with the Tribunal. ( See article )
Data denial: TMX Group blocked entry by a would-be competitor Aequitas Innovations Inc. by refusing to allow investment dealers to share their own private market data with Aequitas. Even so, the Bureau discontinued its investigation because it did not believe that Aequitas would be successful if TMX's restrictions were removed. ( See article )
[Top]
---
PRIVATE APPLICATIONS
Used Car Case Crashes: CarGurus Inc., a used-car listing website operator, was denied leave to commence a private application to force rival Trader Corporation, which operates Autotrader, to provide it with vehicle listing data.
( See article )
[Top]
---
PRIVATE ACTIONS AND CLASS ACTIONS
RoRo your case: A BC court took jurisdiction over claims that foreign roll-on/roll-off shippers fixed prices, even though they had no business presence in BC, and never shipped cars to BC. The "thin and general" pleadings alleged that the shippers participated in a conspiracy that affected BC. ( See article )
Dirty Diesel: Volkswagen will compensate Canadian consumers with buy-backs and cash payments totaling $2.1 billion and pay $15 m in penalties in a series of interconnected settlements resulting from its use of software that lowered nitrogen oxide emissions when the vehicle was being tested. ( See article )
Discoverable? The Supreme Court will consider whether class action plaintiffs can examine for discovery a Bureau officer who investigated the retail gas cartel.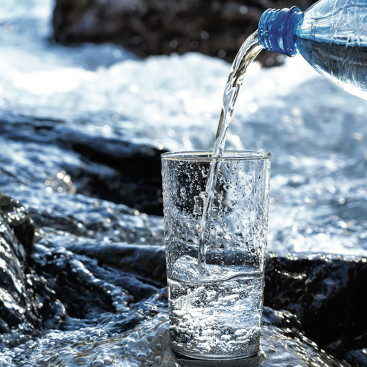 Whose reliance is it anyway? A misleading advertising claim brought by bottled water supplier LBI Brands Inc. against another, AquaTerra Corp., was struck because LBI did not establish that it (as opposed to a consumer) had relied on the alleged misrepresentation. LBI is appealing. ( See article )
Parasitic claims: The Ontario Court of Appeal held that breaches of the Competition Act can support parasitic causes of action, including unlawful means conspiracy. The court also ruled that discoverability can extend the two year limitation period for claims under the Act. These issues will be argued before the BC Court of Appeal in another case in June.
No work, no pay: Carriage fights between plaintiff firms should be paid for by the firms, not the class, the Ontario Court of Appeal held. ( See article )
Privileged: Public interest privilege protects information provided by third parties to the Bureau during its investigation of Microsoft from disclosure to plaintiffs in a private action against Microsoft, a BC court ruled. ( See article )
Not common: A BC court certified a class action alleging that heavy-duty truck maker Navistar installed defective nitrous oxide emissions control technology in its trucks, but held that false advertising claims could not be certified, because reliance, which is an essential element of the claim, cannot be dealt with as a common issue.
Not so fast: Bell obtained an interim injunction against Cogeco Cable Canada GP Inc.'s claim to offer "the best Internet experience in your neighbourhood", as Bell now offers faster internet speeds than Cogeco. The court refused to restrain Cogeco from using "Ultra" in the names of its internet packages.
Have gown, will travel: judges can sit outside their home provinces, the Supreme Court held, facilitating joint case management among provincial superior courts. ( See article )
[Top]
---
MARKETING PRACTICES
Drip pricing: Avis and Budget agreed to pay a $3 m fine to settle the Bureau's allegations that their prices were higher than advertised because of additional non-optional fees that were not initially disclosed, and that were made to seem like taxes, even though they were not. ( See article )
Not unlimited: Internet and telephone provider Comwave agreed to a $300,000 fine after the Bureau concluded that its advertised prices were not attainable because of additional nonoptional fees. Comwave also advertised its internet and home phone services as "unlimited", yet imposed monthly caps on usage. ( See article )
Cash back: Bell agreed to repay up to $11.82 m to its customers who were charged for premium text messages such as ringtones and horoscopes, in order to settle the Bureau's allegations that it failed to disclose that these services were not free. ( See article )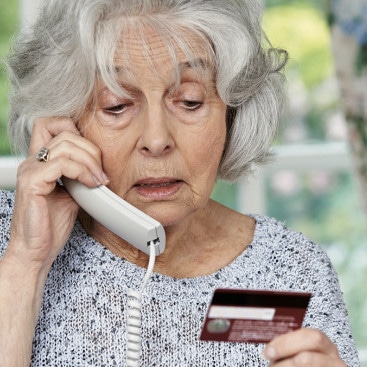 Bad call: An individual was sentenced to 16 months to be served in the community for deceptive telemarketing.
Mega Byte Information pleaded guilty to deceptive telemarketing charges for using misleading sales techniques to sell subscriptions to online directories and was fined $450,000.
[Top]
---
GUIDANCE
The Bureau updated its Intellectual Property Enforcement Guidelines to clarify its approach to patent settlements, product switching, patent assertion entities, and standard essential patent owners. The updated guidelines won an Antitrust Writing Award.
[Top]
---
---
Affleck Greene McMurtry's Competition and Regulatory Law Team
AGM's competition law team is one of Canada's leading competition law practices.
we defend
businesses businesses facing competition investigations, prosecutions, and class actions.
we advise
businesses on compliance with the Competition Act and other statutes.
Michael represents clients in
a wide range of competition law and commercial litigation matters. He also leads AGM's marketing practices team.

David acts for clients in a wide range
of disputes, including shareholder and partnership disputes, securities litigation, class action defence, proceedings under the Competition Act, and professional negligence claims.
[Top]