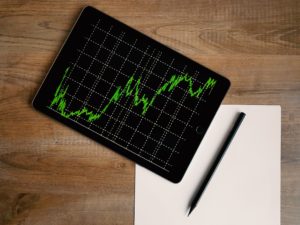 The Ontario Securities Commission recently approved settlement agreements with two online trading platforms that were alleged to have contravened Ontario securities laws by engaging in unregistered selling of derivatives and issuing and distributing securities to Ontario investors without a prospectus.  The settlements netted over $10 million for the OSC.
It appears as though both foreign dealers, Ava Trade Inc. (Ava Trade) and International Capital Markets Pty. Ltd. (ICM), ran afoul of Ontario securities laws inadvertently. Neither company was alleged to have engaged in any dishonest conduct.  Both agreed to disgorge commissions received for the impugned sales and to implement internal controls to prevent Ontario investors from opening accounts in future. The remaining terms of the settlements were substantially different, likely due to the starkly different ways each company responded to OSC Staff's initial inquiries.
Australian-based ICM was able to reach a no contest settlement with the OSC, meaning it did not have to admit the truth of OSC Staff's allegations. This reflects the company's full cooperation with the investigation and its "exemplary" conduct in responding to OSC Staff's concerns.  When first contacted by OSC Staff, ICM advised that it was prepared to stop doing business in Ontario and immediately took steps to do so.  In the result, the OSC approved the settlement which required ICM to disgorge profits of $5.3 million, pay $650,000 to advance the OSC's mandate of protecting investors and pay $25,000 in costs.  In addition, it agreed to return the remaining funds in dormant accounts held by Ontario investors.
In contrast, Ava Trade (based in the British Virgin Islands) did not respond to a 2014 letter from OSC Staff inquiring about potential breaches of Ontario securities laws.  Ava Trade was placed on the OSC Investor Warning List shortly thereafter. OSC Staff reinitiated contact with Ava Trade in January 2018.  Prior to receiving the 2018 letter, Ava Trade had independently initiated and completed a process to transfer Canadian clients to a Canadian investment dealer.  It advised OSC Staff of this in February 2018.  It was not until August 2018 that Ava Trade advised that it had no record of the 2014 inquiry letter and did not monitor the OSC website to learn of the OSC Investor Alert.  Although not expressly stated in the settlement agreement, it is likely this failure to respond to the 2014 inquiry meant that a no contest settlement was out of the question. The settlement reached with the OSC requires Ava Trade to pay a $550,000 administrative penalty, disgorge $3.7 million in profits and pay $25,000 in costs.
Clearly, where a company breaches Ontario's securities laws, the way the investigation is handled can have a significant impact on any eventual settlement.