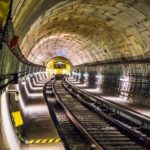 The Quebec Superior Court has ordered engineering firm Genivar (now WSP Canada) to pay a $4 million fine for its involvement between 2002 and 2011 in a bid-rigging scheme that targeted infrastructure contracts in Quebec City, Laval, Gatineau, and municipalities around Montreal. The penalty recognized that WSP Canada had previously reimbursed to the Quebec government money under a voluntary reimbursement program.
The Competition Bureau's investigation into this bid-rigging scheme resulted in a settlement with another engineering firm of $1.9 million and to charges against four individuals, one of whom pleaded guilty and received a one-year conditional sentence.
Bid-rigging is a serious crime in Canada that eliminates competition among suppliers and ultimately increases costs to the public. Bid‑rigging occurs when, in response to a call for bids or tenders, companies or individuals agree that one or more of them will not submit a bid, withdraw a bid, or submit a bid that they have agreed upon. The offence only occurs where the person requesting the bids or tenders is not informed beforehand about the agreement made concerning the bids. Firms and individuals convicted of bid‑rigging face fines at the discretion of the court or imprisonment for up to 14 years, or both.