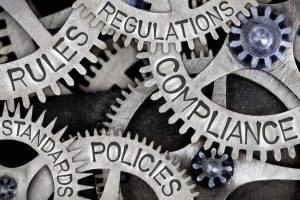 In its unanimous decision in Lavender v. Miller Bernstein LLP released on September 5, 2018, the Court of Appeal for Ontario made it clear that notwithstanding the liability imposed by the Supreme Court of Canada ("SCC") in the recent auditor's negligence case of Livent v. Deloitte & Touche, the reasoning of the SCC in Livent will make it rare for an auditor on a limited retainer to be held liable to anyone other than its audit client, such as investors, clients or other stakeholders of the audit client.
In Lavender, the Court of Appeal heard an appeal from Mr. Justice Belobaba's summary judgment that the former auditor of defunct securities dealer, Buckingham Securities, was liable for former Buckingham clients' losses suffered when Buckingham was placed into receivership and then shut down.  Miller Bernstein was alleged to have been negligent in auditing Form 9 Reports filed with the OSC as part of Buckingham's annual registration renewal – reports that confirmed Buckingham's proper segregation of investor assets from dealer assets, and its compliance with minimum capital requirements.  There was no dispute that the Form 9 Reports were inaccurate and that Buckingham had failed to properly segregate client cash and securities and hold them in trust. This was clearly contrary to Buckingham`s regulatory obligations and proper disclosure could have led to Buckingham potentially being shut down by the OSC. The "core question" identified by Justice Belobaba was whether Miller Bernstein owed a duty of care to Buckingham's clients when it audited the Form 9 Reports. In analyzing this issue, Justice Belobaba found that there was a sufficient level of proximity between the Miller Bernstein and Buckingham's clients and harm to those clients was sufficiently foreseeable to found a duty of care under the tradition common law test as cited by the SCC in its 1997 Hercules v. Ernst & Young decision. As such, Miller Bernstein was liable for Buckingham's clients' losses and summary judgment was granted to that effect.
In a unanimous decision written by Madam Justice Gloria Epstein, the Court of Appeal not only overturned the judgment against Miller Bernstein; it granted summary judgment the other way – dismissing the class action entirely. In doing so, the Court of Appeal observed that Justice Belobaba had not had the benefit of the Supreme Court of Canada's decision in Livent and cited the requirement in Livent that the plaintiff's reliance be within the scope of the auditor's undertaking or retainer. In other words, if the purpose of the auditor's retainer was not to protect or otherwise provide information or comfort to the plaintiffs in a particular action, there will in most cases be no duty of care owed to those plaintiffs. Buckingham's retainer of Miller Bernstein was limited to auditing Buckingham's Form 9 Reports, which were required to be filed confidentially with the OSC. The Form 9 reports were never provided to Buckingham's clients, nor were they intended to inform the clients or be used by those persons in making investment decisions. Further, there was no evidence that any Buckingham clients ever relied upon the Form 9 Reports. Finally, the Court of Appeal cited a number of serious factual errors by Justice Belobaba, including his erroneous findings that Miller Bernstein had itself filed the Form 9 Reports with the OSC (it had not) and that it had access to the identities of all of Buckingham's clients (it did not).
In summary, there was no duty of care owed by Miller Bernstein to  Buckingham clients and therefore no basis for it to be held liable to them. As indicated in a prior article in The Litigator, the SCC's decision in Livent provided significant comfort to auditors on limited retainers that they will be protected from liability to investors and other stakeholders of their audit clients.  The decision in Lavender v. Miller Bernstein LLP provides additional comfort, as  the auditor avoided liability to persons who were not clients or intended recipients of its audit report, despite the existence of  clear errors in Form 9 Reports it had audited and despite the fundamental importance of those reports to both Buckingham`s compliance with its regulatory obligations and its ability to remain in business.