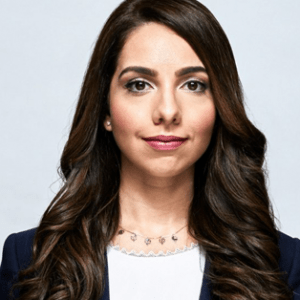 Leading litigation firm Affleck Greene McMurtry LLP (AGM) is honoured to welcome Masiel Matus to the Partnership. Masiel joined the firm as an articling student and quickly proved herself to be a valuable asset to both the firm and her clients. During her career with AGM, Masiel has grown her broad commercial litigation practice and has represented both national and international clients. Her professionalism and business acumen help her in successfully navigating a myriad of complex business matters. Masiel has expertise in cases involving shareholder disputes, contract disputes, corporate fraud, commercial leasing and real property disputes, breach of trust, professional negligence, D&O claims, and employment matters.
"Having worked side by side with Masiel for many years I am proud to welcome her to the Partnership," says Peter Greene, Founding Partner. "AGM and our clients have confidence in her and value her judgment."
Managing Partner, Michael I. Binetti, says "Masiel is a great addition to the Partnership and embodies all of the core values AGM strives to promote. With excellent client service and the ability to creatively solve problems, it is no doubt she is a valuable asset to her clients."
Congratulations Masiel!
About Affleck Greene McMurtry LLP
AGM is known for its expertise in complex litigation for all manner of commercial disputes, competition law matters and administrative proceedings. AGM's premier practice areas are Corporate & Commercial Litigation, Competition Law, Class Action Litigation, Insurance Defence, Securities Litigation, Construction Litigation, Shareholder & Partnership Disputes, and Regulatory & Administrative Law.
www.agmlawyers.com / www.thelitigator.ca