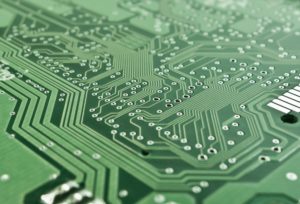 On April 27, 2020, the United States Patent and Trademark Office ("USPTO") released a decision denying a pair of patents that were developed entirely by an artificial intelligence ("AI") on the basis that only natural persons can be inventors.
In July 2019, Stephen Thaler filed two patents on behalf of an AI "creativity machine" which he had developed and named "DABUS." DABUS allegedly was programmed with neural networking for the purpose of independently endeavouring to create inventions. Mr. Thaler himself alleged that he did not provide any special data relevant to the inventions that were the subject of the patents. As a result, DABUS was entirely responsible for the inventions.
The original patent application was summarily rejected on the basis that "an application for patent that is filed… shall include or be amended to include, the name of the inventor for any invention claimed in the application." However, Mr. Thaler challenged this on the basis that an inventor could be construed to include a machine or AI.
The USPTO seemed to take a different view, noting that "the patent statutes preclude such a broad interpretation." The USPTO noted that the statute used language referring to individuals and pronouns specific to natural persons and that to interpret the term "inventor" to encompass machines and AI would be to contradict a plain reading of the statute.
The USPTO then noted that similar determinations have been made at common law. Previously, US Federal Court had drawn a distinction between the ownership of a patent by a corporation and its inventorship by an individual. These courts had determined that only natural persons could be inventors. The USPTO applied the same principles that had been applied by the US Federal Court in the context of states and corporations seeking inventorship in the context of an AI seeking inventorship.
Next the USPTO noted that "a mental act" is a "touchstone of inventorship" and must be performed by a natural person. The absence of such a mental act from an AI further prevents the conception of an idea that forms the basis for the patent. In the absence of the conception of the idea or any other mental act, the USPTO could not find that there was any act of invention that took place.
Taking all these factors into account the USPTO refused to change its earlier decision rejecting the patent applications.
While this is a US decision and is not binding in Canada, particularly as our intellectual property law relies on different statutes, this kind of development in the world's largest economy is certainly important news. While the USPTO's decision may not have an immediate impact on most patents, it may be relevant into the future, especially as more and more medical, pharmaceutical, and other STEM patents are being developed by and with the assistance of AI. This decision by the USPTO opens the door to potential future risk and litigation in the IP sphere.