TOP STORIES
Class actions keep going, and going…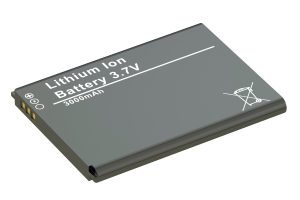 The Ontario lithium ion batteries case was certified as a class action against Samsung, LG Chem, Panasonic, and other manufacturers. But so-called "umbrella purchasers" who bought batteries manufactured by companies that were not part of the alleged conspiracy were excluded from the class.
Earlier, NEC Corporation and NEC Tokin Corporation had the claim dismissed against them for lack of jurisdiction. Evidence showing a connection to Ontario was either insufficient or inadmissible.
The batteries decision also held that the Competition Act is a complete code; plaintiffs cannot assert other common law or equitable claims arising from breaches of the Act.
Earlier in 2015, the BC Court of Appeal took the opposite view in the Visa/MasterCard case, and allowed some common law claims based on breaches of the Act to proceed, but not claims for restitution.
Driven to the tribunal
Consumers cannot rent cars at prices advertised by Avis and Budget because additional mandatory fees make those prices misleading, the Commissioner claims in an application in the Competition Tribunal. This is the first case under new provisions added to the Competition Act by Canada's Anti-Spam Legislation, as some of the marketing in dispute was communicated through electronic messages. As this newsletter was going to press, Avis and Budget agreed to pay a $3m fine and stop "drip pricing". ( See article )
Gas station hold-up
The Commissioner obtained the first ever merger injunction, against Parkland's proposed acquisition of 181 gas stations and 212 supply contracts from Pioneer in 14 communities in Ontario and Manitoba.The injunction requires Parkland and Pioneer to operate separately in six communities.TheTribunal required clear and non-speculative evidence of irreparable harm to grant the injunction. In March 2016, Parkland settled the case by agreeing to sell gas stations or contracts in six markets in Ontario and Manitoba.( See article )
[Top]
---
CRIMINAL
Not guilty: After a lengthy jury trial, seven individuals and three companies were acquitted on 60 charges of rigging bids for IT contracts with the Government of Canada. The verdicts followed a directed acquittal for one other defendant.
Chocolate prosecution melts away: Prosecutors stayed proceedings against Mars Canada Inc., ITWAL Ltd., Nestlé Canada Inc., and several individuals who were accused of conspiring to fix the price of chocolate in Canada.( See article )
Bumpy road: Toyo Tire & Rubber Co., Ltd pleaded guilty and was fined $1.7m for participating in a bid-rigging conspiracy for the supply of anti-vibration components to Toyota. To date, the Bureau's ongoing investigation into motor vehicle components has netted eight guilty pleas and over $58m in fines. ( See article )
Fill 'er up: Les Pétroles Global Inc. was fined $1m after being convicted by the Quebec Superior Court for its role in price-fixing of retail gasoline. The case was part of a wider investigation that resulted in charges against 39 individuals and 15 companies in four local markets in Quebec.
Time to enjoy a good book: an Ottawa man was sentenced to an 18 month conditional sentence, 6 months of house arrest, 60 hours of community service, and a $23,000 fine for participating in a bid-rigging conspiracy for contracts to provide services to Library and Archives Canada.
Pull the plug: The Bureau charged three companies and four individuals with rigging bids for water services to municipalities in Quebec. Les Entreprises Paysagistes Gaspard Inc. pleaded guilty to nine counts of bid -rigging and was fined $117,000.
Down the drain: Two companies pleaded guilty to rigging bids for specialized sewer services for municipalities in Quebec. Chalifoux Sani Laurentides Inc. was fined $118,000 and Groupe Esthétix was fined $10,000.( See article )
[Top]
---
MERGERS
The transaction size threshold for pre-merger notifications was increased to $87 million in February 2016, up from $86 million in 2015. The party size threshold remains at $400 million. (See article)
Staple jam: Staples' proposed acquisition of Office Depot would give it over 80% of the Canadian market for office supplies, the Bureau claims in its application to block the merger. This merger has also been challenged in the United States. The parties later abandoned the merger. (See article )
Postmedia was permitted to acquire Sun Media's English language assets after a five month review by the Bureau. ( See article )
GlaxoSmithKline plc and Novartis AG were given the go-ahead from the Bureau for their proposed "three -part inter-conditional transaction" after divestitures were made to satisfy the FTC in the US. GSK and Novartis created a joint venture for their over- the-counter and consumer healthcare products; GSK acquired Novartis' global vaccine business; and Novartis acquired GSK's portfolio of oncology products.( See article )
Cemented: cement and aggregates supplier Holcim Ltd. sold its Canadian operations to CRH plc to fulfil a consent agreement linked to its acquisition of Lafarge S.A.
Dial "F" for firewall: a deal giving BCE Inc. and Rogers Communications Inc. 50% each of wireless retailer GLENTEL Inc. went through after BCE and Rogers agreed to raise firewalls to prevent the sharing of confidential information.
Kingspan Group PLC, a global seller and manufacturer of exterior building products, sold its manufacturing facility to NCI Building Systems, Inc. pursuant to a consent agreement related to its acquisition of business rival Vicwest Inc. ( See article )
Whoops: Agribusiness leader Parrish and Heimbecker, Limited failed to notify the Bureau of two proposed acquisitions and reached an agreement with the Bureau to implement a compliance program.
Prescription remedy: Pfizer Inc. sold Canadian assets related to four pharma products to Pharmascience in order to gain approval of its acquisition of Hospira, Inc. ( See article )
No action: some of the transactions in which the Bureau issued no action letters were:
• H.J. Heinz Company and Kraft Foods Group's proposed merger.
TVA Group's proposed acquisition of Transcontinental's consumer magazine portfolio. ( See article )
Marriott International Inc.'s proposed acquisition of Delta Hotels Limited Partnership. ( See article )
Groupe RenaudBray Inc.'s proposed acquisition of Groupe Archambault Inc.'s retail stores. (See article)
[Top]
---
CLASS ACTIONS
Settlement sea change: automotive wire harness class counsel were required to present evidence to justify the settlement reached with Yazaki ($10.4m) beyond the typical boilerplate language that the settlement was fair in the opinion of class counsel. Justice Belobaba asked for the estimated amount of the overcharge, as well as other evidence to establish that the settlement amount was fair to the class.
Ontario courts do not have jurisdiction simpliciter over proposed class members who live outside of Canada and who have not submitted to the jurisdiction of the Ontario courts. The court certified the air cargo class action for plaintiffs in Canada.
Copycat class actions criticized: In the Ontario Visa/MasterCard case, Justice Perell refused to let two BC law firms share their fee with Merchant Law Group, calling the proposed fee "ransom fee" for services that were "useless to the client". The BC firms had agreed to share their fee in order to avoid a carriage battle. ( See article )
Discoverability: The two year limitation period for Competition Act private actions does not start to run until the claim is discovered, an Ontario judge held in the LCD class action. This decision, which contradicts an earlier decision by Chief Justice Strathy, is under appeal.
Not discriminatory: settlement distribution protocols in the DRAM case do not offend human rights legislation by reason of treating claimants differently because of family or marital status, courts in Ontario, BC, and Quebec held.
Hold the salt: Loblaws' "low sodium" labels on beverages are not false or a misleading, a Saskatchewan court held in dismissing a class action.
Grave misrepresentation: Demone Monuments and Granite Products Ltd. obtained an injunction enjoining its competitor Heritage Memorials Ltd. from making false and misleading statements about Demone. ( See article )
Documents and information that the Competition Bureau collects from third parties during its investigations are protected by public interest privilege and not producible to class plaintiffs suing Microsoft, a BC court held. ( See article )
[Top]
---
REVIEWABLE MATTERS
Driven from the Tribunal: Audatex Canada ULC, a supplier of automotive data to insurance companies, was denied leave by the Tribunal to bring a refusal to deal application against CarProof Corp. (owner of Kijiji) and Trader Corp. (owner of Autotrader) after it was denied access to automobile listings on Kijiji and Autotrader. Audatex failed to file sufficient credible evidence that its primary business was substantially affected by this lack of access.
The Tribunal held that the Canadian Real Estate Association's rule preventing "for sale by owner" contact information from being displayed on webpages directly linked from Realtor.ca did not breach an earlier consent agreement. In interpreting the consent agreement, the Tribunal applied principles of contractual interpretation recently set out by the Supreme Court of Canada in Sattva.
Direct Energy agreed to pay a $1m fine to settle allegations that it used anti-competitive policies to prevent consumers from switching water heater companies. Direct Energy failed to have the case dismissed earlier this year after it sold its Ontario water heater rental business to EnerCare. ( See article )
Shoot for the stars: Stargrove Entertainment Inc. was granted leave by the Tribunal to commence a price maintenance application against various music publishers after they refused to grant Stargrove licences to songs it wanted to include on CDs.
Turn the page: ebook seller Rakuten Kobo Inc. cannot challenge the merits underlying a consent agreement between the Commissioner and ebook publishers, the Federal Court of Appeal held. The Supreme Court denied leave to appeal. The consent agreement is intended to lower ebook prices. (As the print edition went to print, the Competition Tribunal struck down the consent agreement, but without prejudice to the Commissioner's ability to file a new consent agreement.)
Not offside: After a 12-month review, the Bureau concluded that the exclusive national broadcasting agreement between Rogers Communications Inc. and the National Hockey League is not anti-competitive. ( See article )
Pumped down: Insulin pump manufacturer Medtronic of Canada agreed to revise its warranty terms after the Bureau raised concerns that the terms limited consumers' options for using its pump with equipment made by competitors.
BREAKING NEWS: as this publication was going to print, the Competition Tribunal allowed the Commissioner's application against the Toronto Real Estate Board in part.
[Top]
---
MARKETING PRACTICES
Bell and Telus agreed to refund nearly $20m to customers who were billed for certain premium text message services, such as trivia questions and ringtones, in order to settle the Bureau's allegations that it failed to disclose that these services were not free. Rogers had earlier agreed to refund over $5m to its customers.
AMPs and crafts: Michaels of Canada paid a $3.5m fine for misleading advertising in the sale of its custom and ready-made framing services. Michaels promoted its services at a substantial discount off of the "regular price", but the Bureau found that those services were not offered for sale in good faith at the supposed regular price.
Zero stars: Bell Canada has agreed to pay a $1.25m fine for encouraging its employees to download and to post positive reviews of its own free mobile apps. ( See article )
Reebok-CCM agreed to stop claiming that its hockey helmets protect players from concussions and other head injuries. The Bureau found that there was insufficient testing to support the claims. Reebok-CCM will donate $475,000 worth of sports equipment to charity. ( See article )
After a Bureau inspection, home retailer JYSK Canada has replaced its labelling for numerous improperly labeled products including bathroom, bedding, decorative, and kitchen products.
The wrong call: Three individuals pleaded guilty for their role in a deceptive telemarketing operation that sold business directories, subscriptions to online directories, office supplies and first aid kits using misleading sales techniques.
Fines ranged from $5,000 to $50,000 and sentences ranged from two-month to 15-month conditional sentences, along with 120 to 175 hours of community service.
[Top]
---
---
Affleck Greene McMurtry's Competition and Regulatory Law Team
AGM's competition law team is one of Canada's leading competition law practices. We defend businesses and individuals facing Competition Bureau inquiries and criminal and administrative prosecutions in the court and the Competition Tribunal. We act for businesses involved in price fixing class actions and other private litigation. We prepare merger notifications. We also help businesses comply with the Competition Act by providing practical advice.
[Top]