Top Stories
Curb Appeal
As a trade association, the Toronto Real Estate Board does not compete in the real estate market and therefore cannot be liable for abuse of dominance, the Competition Tribunal held, rejecting the Commissioner of Competition's attempt to force TREB to allow Realtors to post more information on the Internet. The Federal Court of Appeal disagreed and sent the matter back for re-consideration. The appeal decision leaves the door open for trade associations and major suppliers of an input to be liable for abuse of dominance even if they do not compete in the downstream market.
[See article]
Priceless
Visa and MasterCard's rules prohibiting merchants from surcharging customers who pay by credit card are not price maintenance, even though those rules raise prices, because there is no resale of credit card services, the Tribunal held in dismissing the Commissioner's application. Government regulation is a better way to regulate credit card rules, the Tribunal added. [See article]
Cheap talk costs Chatr
Rogers' advertising that customers of its Chatr brand experienced fewer dropped calls than customers of new entrants, including Wind Mobile and Public Mobile, was not false or misleading, the Ontario Superior Court held. But Rogers failed to conduct adequate and proper tests before making these representations in Calgary, Edmonton, and Montreal. The court fined Rogers $500,000 for this breach. [See articles on the merits decision and remedy decision.]
Business as usual for price fixing class actions
Indirect purchasers can sue for price fixing losses passed on to them in the form of higher prices by purchasers above them in the distribution chain, the Supreme Court of Canada held in a trilogy of decisions. As well, whether indirect purchasers suffered harm can be certified as a common issue if there is a methodology capable of showing that overcharges were passed on to the indirect purchaser level.
In Pro-Sys,the SCC certified a class action alleging that Microsoft conspired to maintain its dominance over computer software. In Sun-Rype, it declined to certify a claim alleging price fixing of high fructose corn syrup, because the sweetener was used interchangeably with other sweeteners. In Infineon, it certified a claim alleging price fixing by manufacturers of DRAM memory chips. [See article]
Supreme Court to hear landfill appeal
Tervita (formerly CCS Corporation) lost its appeal from the Tribunal's decision that its acquisition of the Babkirk hazardous waste site would substantially prevent competition for disposal of hazardous waste in Northeastern British Columbia. The Federal Court of Appeal agreed that the Tribunal must consider events likely to occur post-merger, including possible new entry, when analyzing a prevention of competition case. The court disagreed with the Tribunal's subjective balancing exercise for determining whether gains in efficiency offset a merger's anti-competitive effects. The analysis must be as objective as is reasonably possible. The decision is under appeal to the Supreme Court.
Tervita claims in a separate law suit that its ex-employees took its confidential information to start a competitor, Secure Energy Services. Secure attempted to buy the Babkirk landfill, and when it failed, it complained to the Bureau. The Alberta court refused to allow Secure to provide documents disclosed by Tervita on discovery to the Bureau.
Just say "OK" to conspire
Three individuals were convicted of fixing retail gasoline prices in Sherbrooke and Magog, Quebec, after a trial. The conspirators communicated price increases by telephone. The individuals admitted receiving advance notice of price increases, but claimed they did not join the conspiracy. But their response of "OK", followed by price increases, was enough to make them parties to the conspiracy. So far, 33 individuals and seven companies have been convicted of fixing gas prices in Quebec and eastern Ontario. Over $3 million in fines have been imposed, with six individuals sentenced to a total of 54 months' house arrest. [See article]
Bidding wars
Courts in Ontario and Quebec debated what qualifies as a "call or request for bids or tenders" for purposes of bid rigging. Both applied the Supreme Court's "Contract A – Contract B" analysis, but reached different results. The first step in a two-step federal government IT procurement system counted, because it resulted in a contract allowing up to three pre-approved suppliers to bid on particular task authorizations, an Ontario judge ruled in 2012. Spearhead Management Canada Ltd., and others face trial on bid rigging charges after their appeals from this decision were rejected in 2013.
A Quebec judge held that the privilege clause in an RFP reserving the owner's right to accept or reject any bid meant that the RFP did not give rise to "Contract A", and thus was not a "call or request for bids or tenders". The charges against several Montreal contractors accused of rigging bids for HVAC systems were thus dismissed.
Ebooks saga
Four ebook publishers agreed that they would not restrict ebook retailers from reducing ebook prices in a settlement reached with the Bureau. The settlement is similar to those reached in the US and the EU with publishers. A US court found that Apple played a central role in a conspiracy to raise ebook prices by moving the industry to an agency model that allowed publishers to dictate retail prices. Apple is appealing.
Kobo Inc. is challenging the Canadian settlement, claiming it will cause it to lose money. The Tribunal has granted a stay of the settlement pending Kobo's challenge. [See article]
[Top]
---
Criminal
Auto parts case smashes records: The biggest ever conspiracy investigation, into auto parts suppliers, netted record fines. Furukawa Electric Co. Ltd. was fined $5m for bid rigging [see article], a record smashed a week later by the $30m fine imposed on Yazaki Corporation [see article]. Since then, JTEKT Corporation has been fined $5m [see article], NSK Ltd, $4.5m [see article], and Panasonic Corporation, $4.7m. In the US [see article], 20 companies have pleaded guilty and been fined a total of $1.6b.  [See table]
Chocolate maker Hershey Canada Inc. pleaded guilty to fixing chocolate prices and was fined $4m. Hershey received leniency for cooperating with prosecutions against Nestle, Mars and ITWAL. [See article]
South American Airline LATAM became the ninth airline to plead guilty to conspiring to fix fuel surcharges on international air cargo. [See article] The Bureau has collected over $25m in fines from Cathay Pacific, British Airways, KLM, Air France, Korean Airlines, Cargolux, Martinair and Qantas. Airlines have paid another $16.6m in class action settlements. [See table.]
An Ottawa businessman was charged with rigging bids for real estate advisory services for the federal government. [See article]
Police must obtain specific warrants to search computers or smart phones the Supreme Court held. [See decision]
An Ontario judge held that Canada has jurisdiction over a corruption offence that took place outside of Canada, because the underlying transaction involved Canada. [See article]
[Top]
---
Reviewable Matters
Hot water heater supplier Reliance Home Comfort LP lost its motion to dismiss the Commissioner's abuse of dominance case. [See article]
A convenience store's attempt to force Imperial Tobacco to offer it lower prices went up in smoke. [See article]
[Top]
---
Mergers
Changing channels: the Bureau and the CRTC allowed BCE Inc. to buy Astral Media Inc. after BCE agreed to sell The Family Channel, Teletoon, and other specialty channels.* [See article]
Agrium Inc. agreed to sell a number of retail stores and nine anhydrous ammonia businesses in order to buy Viterra Inc.'s retail agricultural businesses from Glencore International plc.* [See article]
Sobeys Inc. bagged Canada Safeway after agreeing to sell 23 grocery stores.* [See article]
La Coop Fédérée agreed to terminate hardware store franchises in four Quebec towns in order to acquire a minority interest in Groupe BMR. [See article] The Bureau did not challenge hardware retailer The Hillman Companies acquisition of Paulin and Co.* [See article]
Thermo Fisher Scientific Inc.'sagreement with the European Commission to divest various life sciences businesses satisfied the Bureau that its acquisition of Life Technologies Corporation would not be anti-competitive.* [See article]
Waste Management Inc.'s Quebec subsidiary agreed to sell disposal rights at a landfill to gain approval for its acquisition of RCI Environnement Inc. [See article]
The Bureau permitted Cineplex to acquire Empire's 24 cinemas in Atlantic Canada, but not in Whitby and Kanata. Landmark Cinemas bought those locations and 20 other Empire cinemas in Western Canada and Ontario. [See press releases on the Cineplex and Landmark deals]
No action: mergers for whichthe Bureau issued no action letters include:
TELUS's acquisition of Public Mobile
Leon's Furniture Limited's acquisition of The Brick Ltd.
RBC's acquisition of Ally Canada
Darling International Inc.'s acquisition of Maple Leaf Foods Inc.'s Rothsay rendering and biodiesel business
LifeLabs BC's acquisition of BC Biomedical
Samuel, Son & Co. Limited's acquisition of Wilkinson Steel and Metals Inc.
National Oilwell Varco's acquisition of Robbins & Myers
[Top]
---
Marketing Practices
New Balance Athletic Shoe Inc. agreed to refund $100 to customers who bought its "Rock and Tone" to settle allegations that its claims of beneficial effects were false. [See settlement approval decision]
A class action alleging that Abbott Labs' weight loss drug Meridia, and Apotex's generic version, cause strokes, was certified. The action includes a false advertising claim. [See decision]
A Saskatchewan court ruled that it has jurisdiction over a proposed class action alleging that Purdue Pharma Inc. falsely advertised OxyContin 7 as safer and less addictive than other painkillers. [See decision]
Scammers in the slammer: An Alberta online oil and gas job opportunities scammer was sentenced to 30 months in jail for false advertising and breaching a consent agreement. [See article] An Alberta man who defrauded t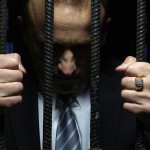 ourists of $3.6m in GST refunds was sentenced to five years for fraud and three years for false advertising.
Business directory scams: the $500,000 fine imposed on Yellow Page business directory scammer Steven Green was upheld on appeal. [See articles on the appeal decision, and the application decision] One Montreal scammer was sentenced to six months of house arrest followed by six months of curfew for false advertising, while another was banned from telemarketing for 10 years.* [See Berthiaume and Secours]
Another Montreal man was sentenced to nine months of house arrest plus 12 months' probation for telemarketing scams involving office supplies and government grants.
[Top]
---
Class Actions and Private Enforcement
Hynix Semiconductor and Samsung settled allegations that they fixed prices for DRAM memory chips. Hynix will pay $15.6m, and Samsung, $22.6m. To date, DRAM settlements exceed $61.5m. [See table]
E.I. Dupont Canada Co. agreed to pay over $11m, plus $2.7m for counsel fees, to settle a class action alleging that it conspired to fix and maintain the prices of engineering resins used in the manufacture of automotive parts. [See settlement approval decision]
Canadian Tire settled a class action alleging it fixed prices for gas in eastern Ontario for $500,000.
No pot of gold at the end of the Rainbow: A decision by Husky Oil Operations Ltd. and Exxonmobil Canada Ltd. as joint operators of the Rainbow Lake oil field to use a single fluid hauler was not an unlawful conspiracy, the Alberta Court of Appeal held, overturning a 2011 decision that awarded about $8m to the loser of a competitive bidding process. [See article]
Ontario chicken processor Cami International Poultry Inc. accused the Association of Ontario Chicken Processers and its members of conspiring with their Quebec counterparts to eliminate the free interprovincial market in live chickens between Quebec and Ontario. [See decision]
WestJet obtained summary judgment for unpaid cargo shipping charges against ELS Marketing Inc. ELS' counterclaim that WestJet violated the Competition Act by terminating the contract was severed from the contract claims, and allowed to proceed. [See decision]
The Supreme Court of Canada agreed to hear an appeal from a Quebec decision that allowed class action plaintiffs to obtain the Bureau's wiretaps from its investigation into the retail gasoline conspiracy.
The Alberta Court of Appeal ruled that the two year limitation for private actions under the Competition Act runs from the time of the conduct, not discoverability.
Private claims for damages under s. 36 of the Competition Act are arbitrable, the Federal Court of Appeal held, confirming a stay of a proposed class action against Amway Canada Corp. in favour of arbitration. [See decision]
The "unlawful means" element of tort of unlawful interference with economic relations includes only conduct that is actionable by a third party, the Supreme Court held. [See article]
[Top]
---
Affleck Greene McMurtry's Competition and Regulatory Law Team
AGM's competition law team is one of Canada's leading competition law practices. We defend businesses and individuals facing Competition Bureau inquiries and criminal and administrative prosecutions in the court and the Competition Tribunal. We act for businesses involved in price fixing class actions and other private litigation. We prepare merger notifications. We also help businesses comply with the Competition Act by providing practical advice.
[Top]