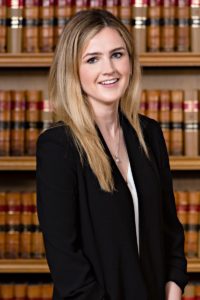 Alyssa Hall

Affleck Greene McMurtry LLP
Alyssa's growing practice encompasses a broad spectrum of litigation matters including corporate commercial disputes, employment matters, class actions, and competition law. She continues to develop a wide-ranging litigation practice. Prior to becoming a lawyer, Alyssa became dedicated to understanding the intersection of public and private sector interests while working for a public policy centre and a non-profit organization that remains focused on raising investor awareness for Ontario's advanced manufacturing industry.
Contributor's Archive: https://www.thelitigator.ca/author/ahall/
Contributor's Profile: http://www.agmlawyers.com
This entry was posted on Monday, April 13th, 2020 at 9:37 am and is filed under . You can follow any responses to this entry through the RSS 2.0 feed. Both comments and pings are currently closed.